One of the fascinating things about running a retail business is the bliss of evaluating your shoppers' shopping habits and understanding their desires.
As shoppers, we need not worry about possessing unattainable goods when there's a sea of choices to choose from. But as sellers or merchants, one should know better when it comes to targeting its customers.
Though marketing and promotional efforts are necessary for aiding sales performance, there isn't a single or perfect solution to convert every type of shopper into customers. 
Similar to individual characteristics, every shopper comes with a set of their own traits which explains why certain products might not appear appealing to everyone. 
However, sellers are able to bridge the gap between potential buyers when they acknowledge these distinctions and tailor their approaches accordingly.
From spontaneous shoppers to meticulous buyers, sellers can expect to deal with a wide range of visitors in their stores.
To lay things flat, try to picture this scenario in your head: Sarah loves binging on snacks and would often drop by her local convenience store to stock up her must-haves. 
Dotting on its efficiency and affordability, she considers the convenience store as her favourite choice.
On the other hand, Lisa has a healthier preference and chooses to satisfy her cravings from an online store that specialises in selling healthy snacks instead.
Even though she bears a higher cost compares to Sarah, she is willing to compromise as those products are able to address her concerns and meet her demand for healthy food.
Based on the circumstances above, it is obvious that customers like Lisa favour personalised products built from their shopping traits and set of priorities.
However, customers like Lisa constitute only a small percentage in the market and hence, limiting its availability and flexibility of purchasing.
Eyeing this as an opportunity, this creates a niche market for businesses to expand its potential to this area. As the trend emerges, there has been an increasing number of businesses taking up the challenge by offering personalised products to the niche market.
Why is personalisation making a comeback?
Looking at the current trends in consumer purchasing habits, experts share that there is an underlying cultural demand for custom consumer products. While the rise in technology puts merchants at an advantage to tailor their products around their customers, customisation isn't something that is discovered since yesterday.
Back in those days, items like clothing or shoes were individually made to ensure that it fits perfectly into each buyer. Unfortunately, as the form of mass production takes place in modern day living, customisation gradually vanished from the sight of consumers.
As the game changes nowadays, smaller and more boutique companies are the ones running back on the track instead. In fact, an online survey in 2017 concluded that 80% of consumers aged 18-64 appeal to personalisation and indicate their tendencies to favour purchasing from businesses with personalised products.
Moreover, by tapping into the niche market, the size of the business and customers allow owners to go beyond ordinary by shaping its products that cater to the needs of a specific group of customers. Thus, making personalisation truly possible.
Following the growing number of brands in the market, it is often difficult for consumers to determine which option to choose from especially when the products resemble closely with one another.
In contrast, when you have your products tailored, you are also enhancing their shopping experience. Customers feel special when you leverage on your expertise and passion by moulding your goods into something that is very close to exactly what they need.
Moreover, centring your products around passion also means delivering quality items. As a result, this translates into higher repurchasing probability and subsequently converting them into loyal customers.
Plus, it is also much easier to build sustainable relationships with your customers as the size of the business makes it more approachable, encouraging more communication between both parties.
What's more, digital technology also plays a vital role in supporting businesses to find a fit between its offerings and buyers. Thanks to the wealth of data stored and accumulated, it allows business operators to better position its products and target the right shoppers, leaving a greater impression on customers' minds.
A growing opportunity for sellers in the niche market
While most businesses might not realise it, finding a niche is actually relatively crucial to its success and sales performance. By focusing on its core interests, it makes it far easier to describe to your potential customers what you do and sell.
The logic behind this is simple, purely because shoppers searching for your products have already narrowed down their interest to a specific item and hence, are almost ready to buy. But of course, this reason alone does not justify why businesses should go niche. Here are more below:
Lack of competitive pressure 
If there is one thing about niche markets that is obvious, it definitely does not shy far away from the reduced competition.
Given the development in today's economy, both consumers and sellers are at advantage.
While buyers hold the privilege of gaining access to countless stores that sell fundamental items like clothing, sellers hold the liberty to offer its goods to a wide range of customers.
Just consider online shopping alone, the brands available are already more than what we can keep track of.
Instead, if brands that sell a specific clothing item like women's sweater, it simplifies the marketing effort. 
Besides, selling items that are similar to others also mean proving your brand against a myriad of competitors while struggling to keep your market share.
Profitable advantage
In most cases, businesses that steer towards the niche market benefit from optimistic profit margins.
If every business is selling a common product, that would mean investing more time and resources on your marketing plans as you will need to spread it across many different channels, without paying much attention to the content.
In contrast, specialising in a certain product would mean you are very much aware of your target market and the right channels to advertise.
This would, in turn, draw greater attention to your offerings. Consequently, every dollar spent on advertising in a niche market is worth several times more than the same amount spent in mass retail markets.
Selling to the niche market also gives you the advantage of pricing your products competitively.
As compared to mass production, personalised products that are sold only to a specific group of the audience leaves you with little competition and price wars.
When customers are looking for a very specific or rare product, it boosts the value of your business and gives you the benefit of setting the price at a competitive range.
Attracting the right audience 
You'll be surprised to learn that it is actually A LOT easier to attract a specific group of the audience than trying to cater to everyone.
As you understand the demographics and their behaviour, you can create highly targeted ads by positioning your brand and setting your unique selling proposition accordingly.
Forget about pounding your head on content creation, as you will craft more comprehensive and quality marketing content based on the type of consumer in mind.
In exchange for that, customers are more likely to look forward to the company's latest product offerings and happenings.
Never underestimate high-quality content, though. Apart from letting your customers stay informed, it also builds up your brand's image; ensuring your brand name ranks higher in search engine results.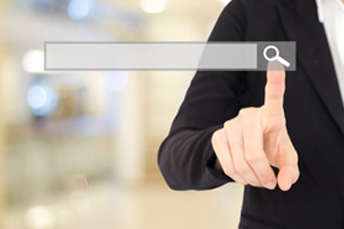 If you are thinking of starting your own business in the future, try considering going niche rather than building a mega-empire on your first try.
At the end of the day, you will be pleased by how much you know about your target audience and how well you can design your offerings to fit into their characteristics. Furthermore, creating a business that covers a variety of categories without a strong fundamental of understanding in prior will backfire instead.
As part of a leading and award-winning regional Payment Gateway Provider in South East Asia, iPay88 aims to provide innovative solutions and the latest industry news across businesses, ensuring a seamless payment experience among end users.
Don't forget to read our blog posts and reach out to us anytime for more information.