Times change, building an e-Commerce website now doesn't require an IT degree. You can easily create a website through free website builders. You can now focus on creating great products and market your brand while a software company will do all of the technology-related activities for your website.
However, it is important that you understand exactly what your software provider does from a technological point of view before you make any decision, even though your website is running live.
With an increasing demand for online shopping, more businesses are moving from traditional brick-and-mortar to online stores. By having an e-Commerce website, it is now possible for online sellers to sell their products online and customers would enjoy the flexibility and convenience of shopping online.

Below are the top 3 technical aspects you need to know if you are building an e-Commerce website.
1. Website Security
If you run an e-Commerce website, you must ensure that it is secure from the hackers. The best websites offer 256- bit Secure Sockets Layer (SSL) encryption, allowing for an end-to-end secure connection across all of the data and the transaction on your website.
From the moment a person accesses your website to the moment that person leaves the website, all of the data is encrypted and protected.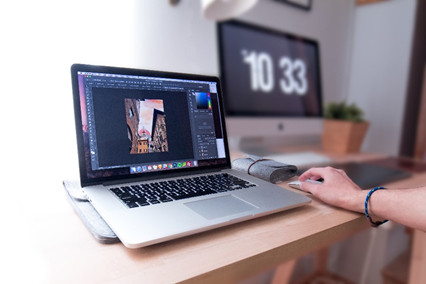 You can secure your website by:
Switch to Secure HTTPS
Implement the HTTPS to your website URL instead of plain old HTTP to power your website. By using HTTPS, it combines hypertext mark-up language (HTML) support with SSL. Customers will feel a lot more secure when they make an online website transaction when they see that the website is secure.
2. Backup your e-Commerce store
Frauds and scams are now more frequent and common than ever. There is so many ways that your e-Commerce website could go wrong. Website bug, stuck landing page, insecure checkout are the things that could cost you heavy losses.
There are 2 things in your website that need to be backed-up, web files and the database. Your database needs to be kept updated, when there is a new customer registration or anyone makes new orders/purchases on your website.
The last method you could do is, you can keep a record in an Excel spreadsheet as well.
3.Payment Gateways
Last but not least, you will be also accepting payments from your customers. This is where payment gateway is needed. A payment gateway is a platform that you need to accept online payments from your customers.
It just like a physical point-of-sales terminal at the traditional brick-and-mortar retail store, the payment gateway allows you to accept card, online banking or e-wallet payments directly on your website. The payment gateway acts as an intermediary between the paying party and the merchant.
Moreover, it is important to plan what payment options and currencies you would require. Different industries have different preferred payment methods and this should be looked at thoroughly.
As a business owner you want to provide a seamless experience for your customer, thus providing a variety of payment options would increase customer satisfaction, which could result in better sales.
Now, with the 3 technical aspect listed above, I hope it gives you a clearer understanding on what are the things that you need in order to build an e-Commerce website.
Come talk to iPay88 – South East Asia's leading online payment gateway on how you can grow your business with us.