For many business owners, increased traffic is one of the many things that makes them happy.
This is because it is a sign that people are showing interest in the products or services the business is selling.
This kind of visitors could turn into customers if you are promoting your product on the website the correct way. But, first, how do we attract people to the website?
Here, we listed four tips that you could use to increase traffic to your website:
1. Implement a good SEO
SEO – Search Engine Optimisation – is a way to attract "natural" or "unpaid" traffic into your website, but using right keywords. Implementing a good SEO is important to drive traffic to your website.
SEO is about the content you create and how you decide to promote it. Thus, before implementing a good SEO, you must come up with a strategy on how you are going to do that.
You must also know your target audience to make sure that you know what kind of content they actually want and experiment a lot until you find the correct way to implement a good SEO.
There are many tools online, for example, Google Keyword planner, which will help you better decide what keywords are "hot" to use.
Keep in mind, that the content of your website, should be natural, meaning you should write it for humans, not machines, as this can now be easily detected and penalized by a search engine.
2. Make sure website is responsive
It is important to make sure that a website has a web design that is responsive regardless of whichever device you are using to view it.
It would be such a turn-off if it is hard for users to navigate around and read the site.
Ensure that the text is not overlapping pictures, and that both mobile and desktop modes are well functioning. You must run tests prior to launching your websites.
Providing an optimal experience for the users is important because if your website caters to their needs and wants, they will spread good words about it to their friends and this will help to drive more traffic to your site.
3. Research what your competitors do
Keep in mind that it is also important to do a website competitive analysis to see your position against your competitor is the industry. 
This is because it provides you a chance to one-up your competition especially after you have identified the strengths and weaknesses of your website against the competitors.
Plus, this is also a chance to improve and it is a crucial part that you don't want to miss if you want to drive more traffic to your website.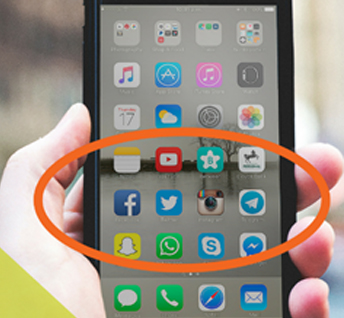 4. Advertise on social media via paid ads
If you want to place your ads on social media websites like Facebook and Instagram, you need to pay a certain amount to them. 
This is actually a good alternative to increase traffic to your website as it induce people to click on your website whenever they see them.
But of course, this can only happen if you are promoting your ads at the right people.
Thus, identify your target audience is one of the most important part before you start advertising it.
In conclusion, in this post, we have highlighted a few things that you can do to increase traffic to your website. 
Implementing a good SEO, responsive website, making research on competitors and advertising on social media via paid ads are one of the few things you can try for your website.
We hope that this post will be helpful for you and thus, if you need any help, you can always contact us for consultation.