Nowadays, the business market is saturated, because there are many merchants selling similar goods or services.
So, this indirectly means that any market that you choose to enter will make you a market challenger. In order to reduce the number of competitors, you must inject fear for future market entrants.
The common mistake that most companies do is that they only think about beating the top player in the industry. They are unaware that other brands, placing second or third can also challenge them.
Here, we list the five best market challenger strategies that you should know to market your business and to protect your business:
Types of attack strategies in marketing
There are many types of market challenger strategies we can use to market our business. Below are the market challenger strategies examples;
Strategy 1: Frontal Attack
This is a direct attack based on the competitors' strengths.
Usually, the attack is done by offering lower prices, better quality products, aggressive advertising, or greater service quality to the customers.
This kind of attack is risky because if you lose, your sales, customers, and public image will be in vain.
There are several types of frontal attack:
Pure frontal attack: neck and neck marketing battle
Limited frontal attack: focused on specific customers
Research and development based frontal attack: Develop a product to compete directly with the market leader.
Whichever approach you choose depends on market you are in and how fierce the competition is.
This means attacking the competitors' weak points. Market challengers can identify the weak points based on geography.
This means challengers find the area competitors are underperforming and develop a marketing strategy to cater to that area.
Other than that, they can also challenge the competitors based on segmentation. This is where the challenger identifies the segment that competitors left out and creates a product to satisfy them.
This strategy, if done the right way, can alleviate your rank in the marketplace and bring outstanding results.
Strategy 3: Encirclement Attack
This means attacking the competitors based on their strengths and weaknesses at the same time. Simply put, an encirclement attack is a combination of frontal and flank attacks.
If a company wants to use this strategy, it must have superiority in all areas.
Market challengers can do this by launching some promotional strategies in order to attack competitors and force them to defend themselves.
In this way, the market challenger will be able to gain market share.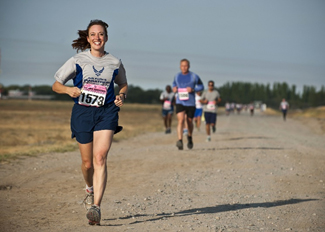 Strategy 4: Bypass Attack
This is an indirect attack where a market challenger bypasses the leader and attacks an easier market to broaden its resource base. There are several ways to do this.
Such ways are developing new products, diversifying into unrelated products, or expanding into new geographical markets with existing products.
This strategy is done to achieve dominance in the market you are working in for the long term and is actually a very good one if the industry you are currently working in is very competitive.
Strategy 5: Guerrilla Marketing
Guerrilla marketing means gaining small victories that can over time give a huge impact on you to increase your market share.
Usually, this strategy is done by a small company that first makes it a success in the local market. After that, they usually introduce price and trade discounts.
This is because every large player at some point was small in the industry. Besides, this strategy is known to demoralize competitors and eventually help you to secure your place in the industry.
We also have already written more about guerrilla marketing tips here.
Therefore, the market challenger needs to be aware of the macro-environment and try their best to alleviate their ranking in the market. Thus, these are the market challenger strategies that they can choose to use.
So, as a market challenger, you need to do your best in order to survive in the market because you don't want to be left behind in the competitive battle in serving the best to your customers.
Improving your business touchpoints such as providing cashless transaction options also plays a vital part in ensuring your business relevancy.
As the saying goes, 'There's only one winner' and thus, choose the best strategy for your company and be a winner!