The holiday is just around the corner, and this means that many of us will be making purchases online to join the crowd to enjoy lots of discounts and special deals. 
The holiday season is a profitable time for online retailers and cybercriminals who see this as an opportunity to profit as well. 
Shopping websites are amongst the top three categories of websites that could be hacked or exploited by cyber attackers from all around the world. 
An additional concern arise, which is bogus (or more commonly known as fake) e-Commerce websites, which are made to lookalike legit, but are only built to steal your credit card information.
If you plan to take part in the online shopping spree in this holiday season, it is important for you to know how to identify a secure online vendor. 
Below, we have compiled 5 tips to protect yourself from cybercrime.
1. Do not click on unexpected email or link to "deals" that seem too good to be true
During this holiday season, a phishing attempt may come in the form of an email advertising for a great deal, but the links within the email will direct you to a bogus or fake website that's purpose is to capture your credit card information. 
Be smart, and guard up for email and text advertising during this holiday deals.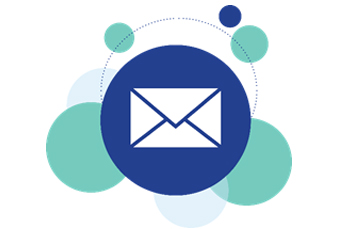 For example, you get an e-mail and it states that a phone costs USD$100. Does it sound tempting? 
You know that this particular phone costs $999, so don't fall for a trick. 
Be a smart shopper, check the sender of the e-mail and do market research about the particular product before you click the purchase button. 
Even if you click the purchase button and make payment, either you will receive undescribed product or your payment information will be misused by hackers.
2. Use a VPN when you browse
This encrypts your traffic, which cannot be seen for the others. 
If someone actually gets access to an encrypted information, it will not be possible to actually use it against you, as it will simply contain something that is not possible to be read by the others. Most importantly, VPN keeps you secure even when you are on a public network.
3. Check for the 's'
When it's time to enter your information, you must make sure that the page's address always starts with https:// rather than https://. 
This extra 's' indicates the site uses an encryption system to safeguard your information. The "s" doesn't necessarily guarantee the transaction is 100% safe, but it's a fast and easy check, which gives you extra layer of confidence.
You can actually find out a lot about a website's security by looking for visual clues: scan the entire website for trust marks. iPay88 is a widely recognized trust mark, which provides evidence that a retailers or merchant identity has been verified.
4.Don't use one password for all shopping platforms
Hackers often steal passwords from one platform and use it to break into other platforms. 
Having multiple password can reduce the risk of one compromised account quickly spreading to others.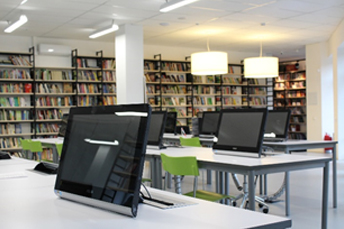 5. Don't shop in public
Don't conduct online transaction in public places. 
Websites often save login information and you might not want to accidentally leave your account open for the next person who use on a public computer.
Even if you make it a habit of always logging out, it is still possible for hackers to install key logger information to record your keystrokes. 
With this, it will give the hackers your username, password, credit card numbers and personal information. 
You are still not safe even if you are using your personal laptop or tablet in public places. 
A good hacker can snag your information using the public WiFi. Only shop online from your own computer with a private WiFi connection.
Conclusion
Shopping online is easy and convenient, provided that you're alert about online security. 
If you don't, now it time to do so. For consumers, you need to start to shop smartly, always update yourself with the latest knowledge available and think carefully before you click the "purchase" button. 
For merchants, you need to provide a secure website, which will ensure customers that shopping at your website is safe. 
Ease the barriers of consumers with iPay88 PCI DSS certification and fraud prevention system "ZepSecure". 
You may also contact us for a free consultation if you wish to provide a seamless payment experience for your e-shoppers.