In order to start an e-Commerce business, you require patience, hard-work and decisions that come together with the right idea, right moment, and right time.
There are various factors, that come into play when you launch your online store and want it to grow. 
In order for you to imagine better, we have compiled three steps for you to build an e-Commerce business. Below, we will begin with the first step: plan.
PLAN
1. What's your product?
Finding perfect products to sell is one of the most important steps whilst creating a profitable and growing company. Before you plan any products to sell, ask yourself the question below and find the answers to them:
What type of products you are selling? Is it consumable or disposable products?
How do your customer find your products? Can it be found locally or internationally?
What are the price for your products?
What is your mark-up price? Is it based on the market price?
Who is your competitor?
When you have the answers to these questions, you should have a clearer picture of how your business is going to look and what points you should address next. 
Also, a business is a living organism, thus do not hesitate to expand your answers to these questions as you go, because you may think of more new ideas that could compliment your initial business plan.
2. Who's your target market?
Targeting a specific market does not mean that you are excluding people who do not fit your criteria. 
Rather, target marketing allows you to spend your marketing budget wisely and efficiently. 
Not only that, it helps you to position your brand message properly in specific market that is more likely to buy from you. 
Some of the question for you to consider:
Gender?
Age group?
Location?
Income?
Marital status?
Lifestyle?
Imagine that baby boomers generation has a totally different perception on shopping and the way they find what to buy, compared to, for instance, Generation Y. 
It is important to consider the demographics of your target audience and play around the rules by which they are comfortable to play.
3. What's your value proposition?
Regardless of what business you do, there will always be bigger players in the market. 
This is why the first-mover always have the advantage. There will always be an e-Commerce site with more customers, a blog with more readers, or a brand that's more widely known. 
Often, there will be at least one or two market leaders in the industry you are in. If there are a lot of players in your niche, it can be a signal that the market has been validated. 
Your customers don't have good reasons to buy your products from you, if you don't have a strong value proposition. 
This is why, in order to break though, you will have do something different than your competitors to attract the customer's attention and build the market share. 
You need ask yourself the following question:
What is your product story?
What are the benefits of your product?
What's unique in your product?
Is your produ2ct solving your customer's problem?
Uniqueness is a key to attract customers. If you offer ordinary products that your potential customers can find elsewhere, think about unique packaging or additional perks that a customer could get. 
For example, a great perk is loyalty programmes as people love connecting to a brand which can offer something in return.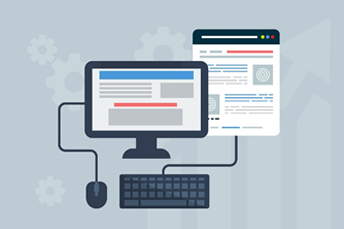 4. How to establish your business operation?
The way some people think about e-Commerce is that, it is a fully automated business model that doesn't suffer the same pains as brick-and-mortar. 
In fact, e-Commerce is just as challenging as any other type of business. In some cases, it is even more challenging than a conventional business model.
This is because it is so reliant on a single variable – a third-party platform. In order to build an e-Commerce business, you need to leverage a third-party platform. 
You can sell your products independently through a custom-build website, but if you wish to scale up your operations, at a certain point you need to integrate with one of these platforms. 
Upon having your website ready, you need to ask yourself the questions below:
How often you are going to update the information on the website?
How are you going to manage your inventory and where will you store it?
How are you going to pack your products?
How are you going to ship the purchases and what costs does it incur?
How are you going to handle your customer service?
There's an endless list of questions that you need to reflect upon. 
Thus, in order to save your valuable time, you should your business plan according to the Business Model Canvas based on the nine points given. If you managed to answer all of it, congrats!
Stay tuned for part 2 next week, where we are going to talk about 2nd step to build an e-Commerce business, which is "create".