A payment app for your business growth
Experience seamless and convenient QR code payments from a variety of popular e-wallets, all through the iPay88's single payment app on your smartphone.
The payment app that benefits your business
Choose from popular e-wallets
Accept and process payments from a wide range of e-wallets via the iPay88 DirectPay app.
Quick management on your phone
View your transactional history, get real-time payment notifications and updates all in your smartphone.
Comprehensive report
Access consolidated reports via iPay88 Merchant Portal to facilitate financial reconciliation.
Wide range of payment options
Your business will be able to accept most popular local payment methods such as e-wallets and BNPL.
Unlock endless possibilities for your customers
E-wallets for wider payment options
With iPay88, you can effortlessly accept Malaysia's major QR code payments, providing your customers with a seamless and convenient payment experience.
Give freedom to your customers to pay for their higher-value purchases with interest-free monthly installment plans.
Drive more sales by accepting a variety of cashless payments on your smartphone. Manage your transactional records through consolidated reports.
iPay88 DirectPay QR Code Payment App is the best choice for small businesses that want to accept cashless payments with minimal investment.
How to apply the iPay88 DirectPay QR Code payment app?
Step 1

Step 2

Step 3

Step 4

Step 5

Step 6
Contact our team to sign-up with iPay88.
Submit all the documents required to comply with the local regulations.
Once your application is approved, you'll receive your account information.
Download iPay88 DirectPay app from Google Play Store or Apple App Store.
Use the account information provided to log into the DirectPay app.
You're ready to accept QR Payments with iPay88 DirectPay app.
How to Apply iPay88 DirectPay QR Code Payment App?
Better customer experience
Customers can easily choose their preferred payment options to pay faster, safer, and hassle-free.
Seller protection
We use advanced technology to mitigate fraud risk so you can focus on your business growth.
Help when it's needed
Our support team is ready to assist you or your customers throughout the shopping journey.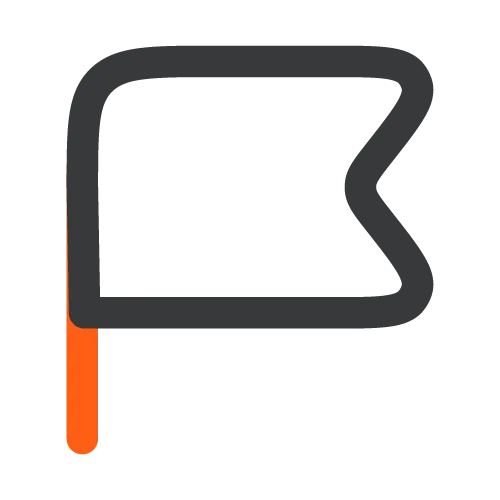 Marketing campaigns
As our merchant, you will have a unique opportunity to be featured in marketing campaigns by our payment partners.
Start accepting a wide range of payment methods, from e-wallets to BNPL with DirectPay app in your shop today.