Do you realise that there is a trend going on recently? 
If you paid enough attention to business columns or news sites, you would at least come across a few articles covering about shared working spaces in and outside of the country. 
Before you start guessing why, this phenomenon is actually attributed by the jump in number of shared working spaces occurring. 
Now, when it comes to shared spaces, our thoughts would flock to the setting of a library or a restaurant. 
But, when it comes to the idea of sharing a working space? 
Not all of us are able to properly decipher its meaning, unless we are familiar with the concept.
Early days of co working space
Going way back to 2005, the idea made its first official appearance to public. 
However, similar ideas also existed during the 90's but it wasn't until an American entrepreneur found his true calling and began turning his vision into reality. 
The very first co-working space started in San Francisco when the founder had a desire of incorporating freedom of working within the community. 
In other words, he believed the possibility of working independently in the same space as others. 
Nevertheless, sharing work spaces were not a common practice and the trend did not become popular until present day.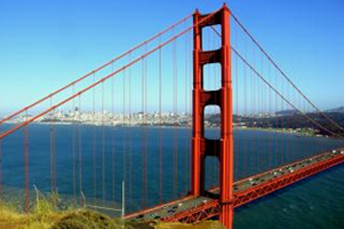 Getting to know about shared working space
Before it became a mainstream subject to talk about, work space sharing was something that did not carry much favourability among the crowd.
For many, it is merely just another cultural trend and its potential was not taken seriously. Things took a different turn after our lifestyle was revolutionised by digital competency.
The market presents itself with an increase of freelancers and self-employed individuals who are left searching to their environment for mental sanctuary.
Thus, creating a demand for the growing industry. Settling at a co working space means individuals from multiple businesses are allowed to work and engage with one another, all in the same room.
In most cases, members of a shared workspace will pay a monthly membership fee, almost like a gym, for regular access to the building, and premium charges for accommodations like meeting rooms or special equipment.
Why is it becoming favourable to many?
The rising spirit of entrepreneurship especially among Millennials became one of the drivers behind the growth of this service. But, the main question is, how did co-working space become increasingly appealing to the market?
1. Cost-friendly to small businesses
In most cases, entrepreneurs are held back because of cost related concerns. 
The road to achieving their goals is especially challenging in the beginning. 
Ever since working in shared spaces became a norm in modern work culture, it has opened doors and given an alternative to those who are just starting out. 
After all, sharing an office space is always cheaper than renting the whole floor when it costs at least several thousands a month for leasing. 
For companies with a small or manageable headcount, co-working spaces are an ideal fit to their business needs as it does not make sense to have a spacious space as well. 
With membership fees potentially costing only several hundreds a month, it puts start-ups or freelancers at a major advantage.
2. Greater flexibility and less commitments
As Millennials make up the largest demographic in start-up ventures these days, their characteristics speak for freedom, where they crave for a degree of autonomy. 
When it comes to work, they expect efficiency and less responsibilities. 
Things like taking care of cleaning and office maintenance are the reasons why they would prefer sharing work spaces instead. 
Matters like these will most likely affect their overall productivity and distract their primary focus. 
Besides, the flexibility of rental agreements provide members the opportunity to prioritise on their investments.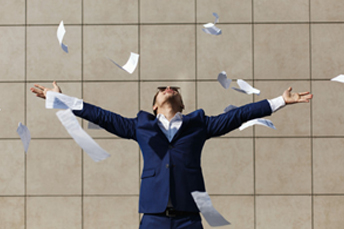 3. Breaking perspectives
Another thing to bear in mind, is the fact that traditional office structures are slowly being replaced in contemporary work culture.
With no means of discriminating the conventional practice at common workplace, but these distinctive individuals are establishing modern standards in the office culture.
They are breaking down corporate hierarchies, dismantling 9 to 5 mentalities, and even redefining social norms in business interactions.
As compared to traditional offices, shared offices offer greater opportunities to individuals as their potential are not confined by tight regulations.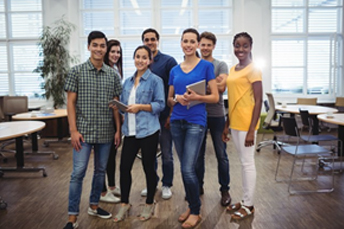 Embracing the new generation workplace
Co-working space might sound like the ultimate work space for new generation workers but it does come with its disadvantages at the same time.
No doubt that members would enjoy greater flexibility in terms of escaping certain responsibilities, but it also means that they would be constrained with what can be done from that limited space available.
When the time comes for an upgrade, individuals would then need to start from scratch and source for a new work place again.
Nonetheless, it is becoming the preference for most freelance professionals, entrepreneurs and start-ups to carry out their day jobs.
The concept of co-working also promotes a sense of community and is best for the people who love to share office spaces.
Besides specifically catering the needs of a niche market, it also emerges as an appealing choice for property owners looking for the efficient use of vacant spaces.
As part of iPay88's initiative of building an ecosystem for potential startups, it has partnered with local co-working space provider, aCAT to provide shared working spaces for local start-ups to do business and interact with like-minded business people.
And the best part, it also sponsors a working desk for start-ups that meet specific requirements.
Through this support, main stakeholders hope that it will drive the growth of start-ups in Malaysia concurrently.
Of course, this would only be achievable if relevant parties play their roles accordingly.
For more updates related to industry news, remember to read our blog.