Enjoy iPay88 exclusive offers and promotions when you sign up for a package with our partners.
Active Offers and Promotions
Explore our exclusive offers, promotions, and deals, crafted specially to facilitate your business growth. At iPay88, we are committed to helping you transform your business and grow together. 
These packages are available when you subscribe to exclusive iPay88 and our partner packages. Specially created for you!
Past Offers and Promotions
Let's celebrate Malaysia's 65th independence with exciting iPay88 SME Plan promotion. This SME Plan can help to increase your business sales. This promotion is valid from 1st August 2022 to 31st August 2022.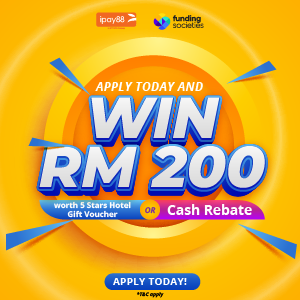 Let us help you find the right SME financing solutions for your business needs.
This promotion is valid from 14 June 2022 to 13 July 2022, with both dates inclusive.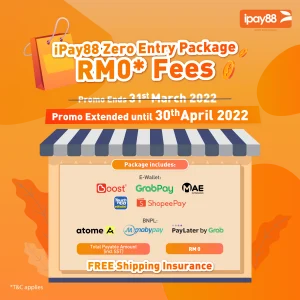 Are you looking for E-commerce payment solutions at a low cost? iPay88 is offering Zero Entry Package which can help to double up your online sales. This promotion includes major E-wallets, BNPL, and FREE Shipping insurance.
Zero Entry Package is extended to 30th April, grab the deal now!
It's time to grow your sales during Ramadan and Raya season. This iPay88 x Easystore "Raya-Bergaya Easy Deals" campaign can help you to reach more customers and save up to RM800 on iPay88 Payment Gateway setup fees. Don't miss out on this offer!
Available for a limited time only.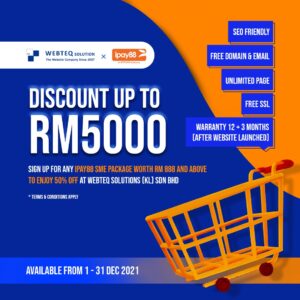 If you're looking for ways to digitalize your business. we have a great solution for you! This exclusive iPay88 and Webteq package will help you start your digital business in no time; get a website, business email, and online payments.
Available for a limited time only.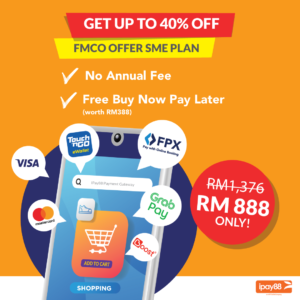 Don't miss out on this limited-time offer and choose the most comprehensive payment gateway for your online business. 
Available for a limited time only.
Supercharge your business payment experience with iPay88 today!