At some point of our lives, we have definitely been under the spotlight for a bad customer service encounter. 
Other times, we became a spectator of someone else's disastrous occurrence. 
Even on normal days, it is not surprising to come across headlines that involve businesses ripping off their reputation overnight for sabotaging relationships with their customers. 
The consequences of a poor customer experience might bring more drastic effect than one could imagine, as this could also mean putting the business into a life or death position.
Satisfying service is one of the key returning factors for customers. 
As a typical customer, no one would expect to be greeted with ill-mannered behaviour by a business or its representative. 
Imagine this, how would you feel if you were told that your flight got canceled without prior notice or any proper compensation? 
How about when you were told to leave a flight just because it was overbooked? 
Well, this leaves every customer feeling nothing short of anger of course.
In fact, this is a perfect example of how a business flushes its reputation down the drain for looking down on the importance of good customer service. 
Regardless of who is the subject, customers have every right to be emotionally affected from an unsatisfactory customer service. 
After all, treating customers with respect is one of the basic business etiquettes required in every industry. However, every business does have its own episode of ups and downs, and it is only fair when these mistakes help businesses to grow further instead.
Here are some tips on how to turn around a bad customer experience and turn it into an opportunity.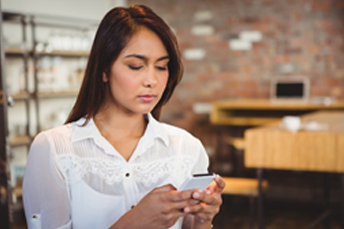 Be quick to respond to a complaint
Believe it or not, a complaint spreads as fast as a virus and it can be contagious, as well. 
Often, frustration and disappointments are the root cause of complaints, resulted from an unpleasant experience with the business. 
It also carries an astonishing power and spreads like wildfire; a negative experience does not only lead to a loss business from the customer, but it also means making more losses as their friends or family would be aware of the situation as well.
When customers complain, all they ask for is to have the problem handled quickly and professionally, with efforts shown by the company as well. 
Instead of dwelling into the problem, stay calm and take the initiative to understand the complaint. 
The emotional advantage starts right at the beginning and by attending to them as soon as the complaint takes place also helps to defuse the situation. 
As a result, it would make the customers feel appreciated and be treated with respect as their concerns are addressed in a timely manner.
Empathise, not criticise!
Dealing with an emotional customer definitely takes a lot of strength as it requires patience and empathy to ensure they feel better inside. 
Often, angry customers complain as a form of expressing their deeply felt emotions. 
They might have felt betrayed by promises your business has made or being misled by communications with your sales staff. 
Under these circumstances, the key is to stay calm and allow them to express their thoughts freely. 
Not only does this help to understand the situation better, but it also gives customers the impression that you are on their side and are genuine about helping them out.
Remember, sincerity is how you get your customers to open up. Be sure to validate the person's feelings and relate to their experience. 
In the meantime, take the effort to gather facts in order to expedite the problem solving process. 
However, take note of your choice of words and message tone as you do not want them to think that you are being defensive.
Don't forget to follow up
Be it a small or big complaint, certainly no businesses would be glad to leave a negative impression on customers' minds. 
While we are not able to guarantee the outcome of every problem solving attempt, customers are more likely to feel less threatened when persistency is demonstrated in rectifying the issue. 
This also shows how the company is willing to take accountability for its mistakes; it explains why follow ups play an integral role in the whole process. 
A complaint is hardly resolved overnight and it definitely takes time for customers to accept a company's apology. 
Without proper handover and follow up, it risks putting the effort to waste. Remember, it only takes one missing action for things fall back to square one again.
Instead, a simple gesture could go a long way. Take the opportunity to exceed customer's expectations and double check if everything was done as promised. 
This is also the perfect time to rebuild trust with your customer by confirming if the problem is resolved or that the information being provided is being fully absorbed and understood. 
Let them know that they are always valued regardless of the circumstances. It does not cost anything to express your appreciation towards them for bringing up their complaint, as this also allows the company to improve in the future.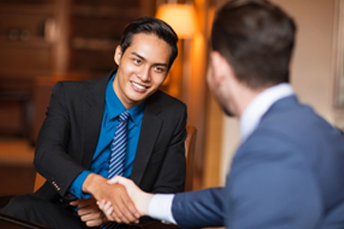 Acknowledging customers as a priority
In reality, it is almost impossible to please everyone and some things are beyond our control. 
Sometimes things happen and customers complain, putting the business in a dynamic pace where they need to be adaptable to the situation. 
Every customer's experience is subjective, and it would not be fair to assume the same approach works for everyone. 
Regardless of how challenging the complaint may be, it does not make up as an excuse for the company to sweep it under the rug.
In contrast, customers who had their bad experience fixed or turned around would develop a stronger bond with the organisation. 
According to research, 9 out of 10 customers terminated their relationship with a company after a bad experience. 
However, if you play the cards right, customers will show greater loyalty and result in increased profits for your business. 
It's one thing to satisfy customer's problem but if you can take things a step further and improve the current performance, this would restore their faith in your company. Hence, justifying the circle of complaint handling.
We hope that you learned a thing or two from this article. 
At iPay88, we take pride in ensuring business operators are always on the go with the best practices. 
To stay ahead with the hottest updates, don't forget to read our blog.