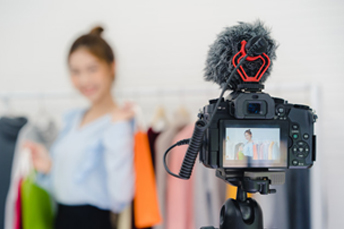 For a word as simple as "influencer", Google or the dictionary itself is able to clearly explain its role of influencing the behaviour of others. 
But, as it sinks into the context of marketing, the word expands itself into a greater role. 
Long gone are the days of TV to shelf marketing, consumers were sick of pointless advertising bombarding their space and robbing their personal time away. 
Then comes the dot.com boom, the digital age brought about a new flood of advertising that elevated the demand for greater authenticity.
Call it a groundbreaking achievement or powerful modern marketing tool, influencer marketing has played a pivotal role in promoting products across digital platforms. 
Businesses collaborate with an influential person, who is usually an "authority" of a particular brand or niche who have a group of dedicated followers. 
To put it simply, influencer marketing is the modernized version of word of mouth where selected influencers share their opinions and experiences towards a particular brand. Ever since its presence grew to known by many, more brands are using influencer marketing as a powerful amplification layer for their social and content initiatives.
The changing landscape of marketing to consumers
Back in the days, celebrity endorsements were the original form of influencer marketing. 
Once regarded as influential endorsers to brands, celebrities still have a role to play, but today it is more about the opinion leaders. 
In today's digital world, regular content creators with niche audiences can often offer more value to brands as they are also seen as potential consumers themselves. 
Even though this saying can be pleasing to the ears, the real challenge lies in finding the right influencer. 
Before reaching out to a pool of influencers with high followers, study your campaign and define your targeted audience to help you understand the qualities you are looking for in your influencer partners. 
Engaging a suitable influencer means they are more likely to create original, engaging content that is in line with your brand as their creative vision aligns with your own.
How influencer campaigns level up opportunities
For every influencer campaign that you intend to roll out, be sure to identify your business objectives and estimate your capacity.
Put yourself into the shoes of your audiences and understand what they want to know about your product. 
Of course, if you are planning to leverage on your influencers to hold a giveaway for competition purposes, you'll have to take into consideration your business budget and product price point as well. 
Be it sharing discount codes or organising a meet-and-greet event, campaigns and its growing creativity are winning views from audiences. 
One of the latest crave involves video production and if you are not tapping into that channel, you are already behind the curve. Influencers are sharing "unboxing" videos through their Youtube channel or Instagram live video to talk about the products in the video content. 
While video content is growing, brands are pulling their advertising dollars out at record numbers, mainly because they have limited control over when or where their ads are shown.
Influencers on social media and its power on brands
If you are still viewing social media only as a tool to keep in touch with people, then it is time that you relook into its worthiness and practicality. 
No doubt that its evolution has been unbelievably successful in connecting people and changing the way we communicate, brands saw this tool as an opportunity to create awareness and help those in need. 
Back in 2017, the crisis in Somalia left millions of people in need of food and water, brought attention to the people around the world. 
Determined to build awareness and drive fundraising efforts, a snapchat star and influencer partnered with a Turkish airline to bring humanitarian aid to the people there. 
And the results attained? Priceless.
Within the first few days, the posts shared on the influencer's social media channels spread like wildfire. 
The post on his Twitter account was reposted 83,000+ times and was liked 58,000+ times on Instagram. 
With other notable influencers chipped in and helped spread awareness, they were able to raise one million dollars for Somalia in just 24 hours. 
The contribution was overwhelming along with the Turkish Airlines' contribution in agreeing to aid Somalia with over 200 tons of food from the outcome. 
While the exact effect this had on the Turkish Airlines' sales is unknown, the brand awareness and reputation built by this wonderful humanitarian cause is undoubtedly incomparable.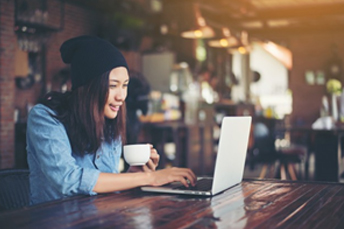 Understanding the shift of purchasing power in the market
For millennials, they are a generation that does not leave the internet behind, simply because their lives have been revolving around digital devices and services since its evolution took place. 
From a young age, the early exposure of the internet and mobile phones have made the tech-savvy group grew comfortable around social media channels and smart devices. 
Hence, making them extremely agile towards the adoption of new technology in this fast-paced society. 
However, apart from being known for their identification with modern day technology, being a millennial also means they are punctured with numerous social stigmas. 
It is common to come across unfavourable assumptions made about millennials especially when they are integrated into the workforce today.
Nonetheless, as their purchasing power increases with age, they became the most critical customers you should devote your attention to. 
In fact, neglecting them would mean sending your business to a suicide mission, especially if you are looking to drive your sales through online channels. 
As they make up the largest generation today, their shopping traits serve as a vital role to most businesses today. 
For instances, a shopping habit that sets millennials apart from non-millennials is their tendency to shop in groups and seek the opinions of others. 
As a matter of fact, they are more likely to make a purchase until they obtained approval from the people they trust. 
Owing to the fact that they are social shoppers, they generally rely on social media channels to seek for popular opinions to facilitate their decision-making process. 
For many, influencers are the people they adore and look up to, and hence they value every opinion shared that may have a potential impact on these young shoppers.
Before you make a move.
As we move towards a more connected and content-driven community, the shift in demographics, continuous campaign innovation and growing affluence in social media channels have all attributed to the significance of influencer marketing in product branding today.
So the next time you plan for your campaigns, try engaging an influencer; be sure to work closely with them and allow their talents to shine.
For more industry news and updates, don't forget to read our blog.