In the previous blog entry, we talked about the first step – 'plan' – to build an e-Commerce business. Today, we continue with the second one, which is "create".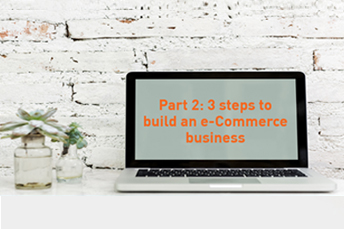 CREATE
1. Create a brand identity
You can create a brand identity by creating:
Brand name
Slogan/Tagline
Logo
A brand identity helps to build customer loyalty and for people to recognise your business. For example, iPay88 can be easily recognised by its audience, because of the orange colour that is used, our tagline and our logo, which are well recognised by the public and easily associated with our brand.
Tagline acts as a brand trigger. You often see or hear these slogans, and you instantly associate the brand that they belong to. For example, in iPay88, our tagline is "iPay88, because Trust Matters". 
You could read more about iPay88 tagline here. You need to make sure your tagline represents your brand's essence. The taglines are important because they position your brand in a particular industry that you are in and tell people who you are and what you stand for.
A logo could be a combination of text and visual that serves two main purposes. It tells people the name of the company and creates a visual symbol that represents your business.
You need to make sure that your logo is clear and easy to interpret because by being a new player in the market, you don't have the years of brand recognition behind your back. 
This is why you need to ensure that people are able to connect your brand logo with your product or service.
You could always save tons of money by hiring a freelancer or an intern to help you design and create your company's logo. If you want to try it on your own,  you could start designing your own logo with free design tools such as Canva.
2. Create content for all key pages on your website
You should have the below as your basic content on the website:
About us
The terms & policies which include:
Shipping information
Privacy policy
Terms & conditions
Payment methods
Return & refund policy
BONUS: Have an FAQ section on your website.
If the FAQ section is done right, it can be an effective addition to your website, in the following ways:
Improving SEO and site navigation,
Saving your customers' time by providing potential answers to common questions in one place,
Reducing your support's workload by potentially preventing customers from needing to contact you,
Helping you to build trust within your target audience.
3. Create a newsletter
As we are in the digital age and most people prefer email.
Email newsletters are more cost-effective, almost arrive instantly to the user inbox, and are easily tracked. 
For example, you could subscribe to our newsletter to receive the latest e-Commerce news and promotions.
You should plan content ahead and schedule it for your newsletter. Some content that you should consider is:
Subscriber's welcome email
First-time buyer with a discount code
Festive season promotion
Unsubscribe email
You could use many tools for the creation and dissemination of a newsletter. To name a few:
4. Register your website information
You should register the following information on your website:
Domain name
Hosting an e-Commerce store
Business email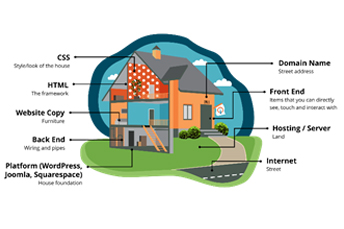 Domain names are used to identify particular web pages. For example, in the URL https://www.ipay88.com, the domain name is ipay88.com. You need to make sure that the domain name you register is available and is not used by others. You could check the availability of your ideal domain name at GoDaddy or Exabytes.
Most of the e-Commerce store come in all-in-one-solution. It could simplify your business daily operations with access to all of the features an e-Commerce website needs:
Manage products and inventory,
Sell on multi-channels,
Customise your store-front,
Accept debit & credit card payments,
Track & respond to orders.
Here is a list of some e-Commerce platforms that you may consider using:
5. Create a social media site
Brands often use social media to advertise, increase their online presence, and deliver high-quality customer service. It helps you to engage better with your target customers and the market. 
You can always start by creating a social media site for your business. There are many ways you could use social media for such as to get customers reviews, run a promotional campaign, or upload video tutorials.
Some of the popular social media sites that you can use for your business are:
Previously, we have written a blog on the give reasons why you should involve in social media marketing.
Stay tuned for part 3 next week, where we are going to talk about the last step to build an e-Commerce business, which is "launch".